Catalog # LTP-1001 $12.00 plus S&H
Antiqued Peaches on Stained Hardwood Wall Plaque
One of a kind unique painted antiques peaches on wall plaque. Approx 9" wide and 12" high.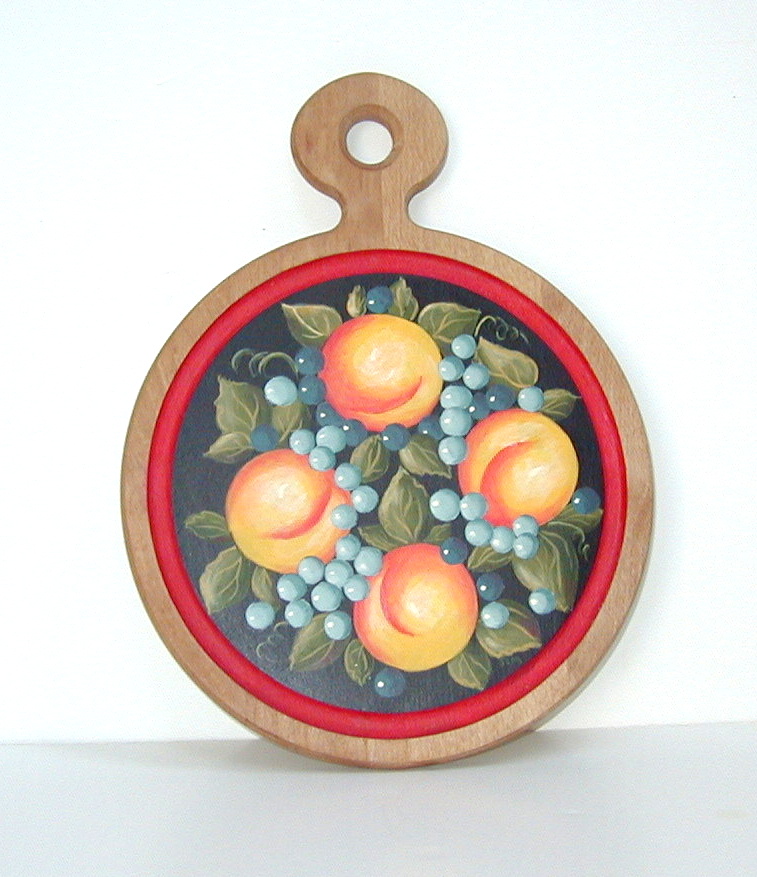 Catalog # LTP-1004 $28.00 plus S&H
Folk Art Plastic Bag Holder - Special Order
Hand painted Folk Art plastic bag holder/dispenser with hinged lid for adding bags. Allow 3-4 wks and available as special order with your choice of background color. Approx. 12" high by 7" deep by 7" wide.